Please fill out registration form before purchasing
This program is designed to give racers additional training in a controlled environment, where athletes will hone their speed and Super G skills in preparation for the May Day Races at Mt. Bachelor. See below for more race info!
These training sessions are open to any sanctioned racers
ages U10 – U16
. Cost is $25 per session, and will run every Saturday, March 25th – April 15th, 9:00am-12:00pm. Once form is complete, you will be redirected to PayPal to complete your purchase. Register below!
May Day Race Schedule:
April 21st – 23rd, 2023
Friday – XC skiing, Ski Jumping and SG Training Run
Saturday – GS and SG
Sunday GS and SG
Register for the Race
Athletes can enter for 1, 2, or all 3 days of racing.  They must be born in 2014 or earlier to participate.  Please sign up for races ASAP on the
MBSEF website
, as this race can fill up and they will close registration when they hit their cap. Please be sure to inform head coach Demian of your intent to participate so we can plan accordingly: 
headcoach@mtashlandracing.com
Regular price
$100.00 USD
Regular price
Sale price
$100.00 USD
Unit price
per
Sale
Sold out
View full details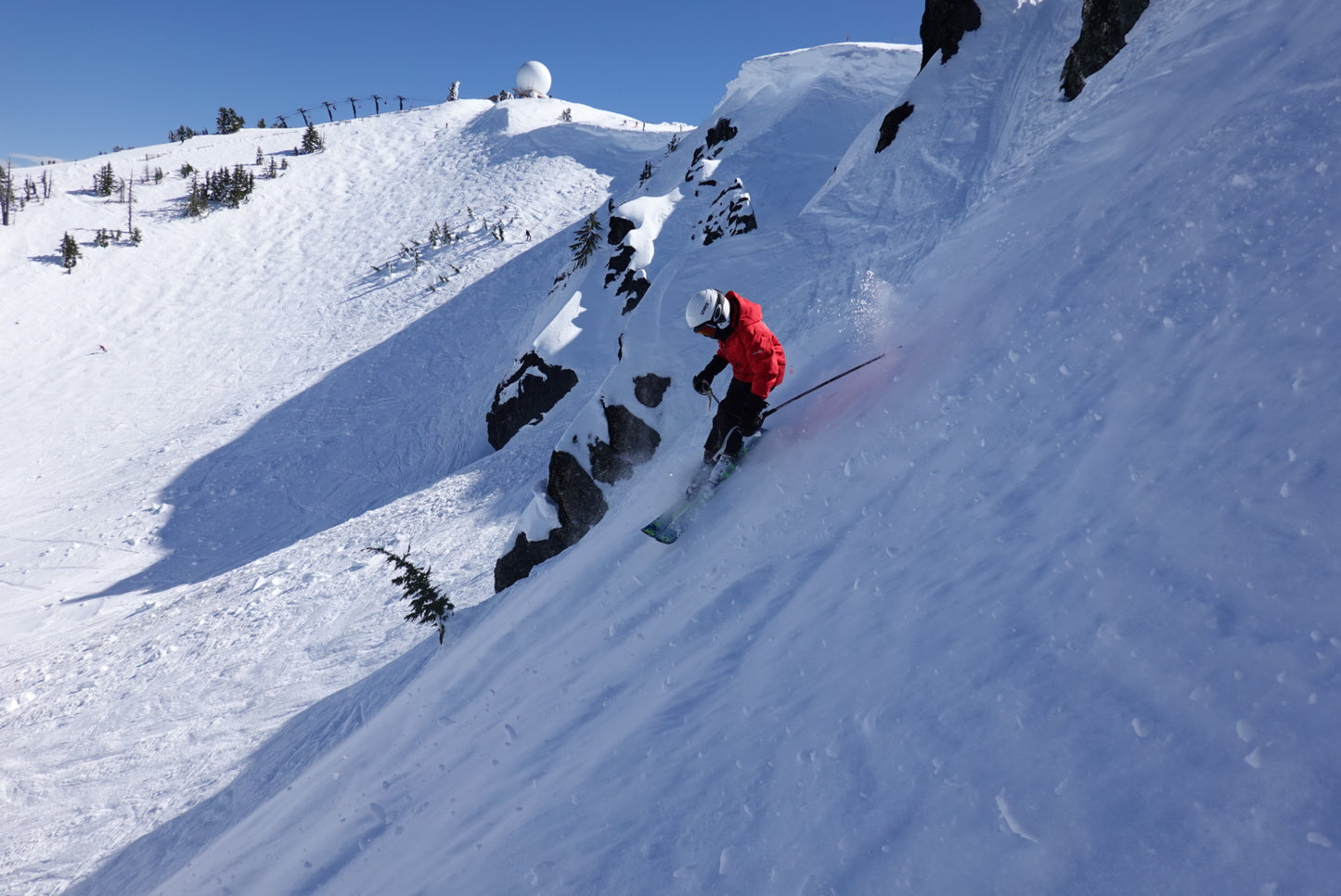 WAIVERS
Liability Release & Indemnity/Medical & Insurance Agreement

LIABILITY RELEASE AND INDEMNITY AGREEMENT

I acknowledge that skiing is a hazardous activity and that I have made a voluntary choice to participate in the MARA Program at the Mt. Ashland Ski Area despite the risks that it presents. I agree to assume any and all risks of injury or death which may be associated with or result from my participation. I further agree to RELEASE FROM LIABILITY and to INDEMNIFY AND HOLD HARMLESS the organizers (MARA and MT ASHLAND ASSOCIATION d.b.a. SKI ASHLAND) and their owners, agents, landowners, affiliated companies and employees from any and all claims by or on behalf of myself and/or the participant arising out of or related to competing, training, instruction, conditioning, use of ski area premises or facilities, and/ or travel to and from activities, including any and all loss, claim or damage resulting from or occurring due to participant's failure to have and/or wear a helmet, which is required to participate in a MARA sponsored event. Despite this requirement, I understand that helmets are not designed to prevent injury under all circumstances and that use of a helmet is no guarantee for my safety.

I, THE UNDERSIGNED, HAVE CAREFULLY READ AND UNDERSTOOD THIS AGREEMENT AND ALL OF ITS TERMS. I UNDERSTAND THAT THIS IS A RELEASE AND INDEMNITY AGREEMENT WHICH MAY PREVENT ME OR ANY OTHER PERSON FROM RECOVERING ANY DAMAGES IN THE EVENT OF DEATH OR ANY INJURY TO THE PARTICIPANT. I, NEVERTHELESS, ENTER INTO THIS AGREEMENT FREELY AND VOLUNTARILY AND AGREE THAT IT IS BINDING UPON ME, MY HEIRS, ASSIGNS AND LEGAL REPRESENTATIVES. RELEASOR HEREBY ACKNOWLEDGES THAT I WILL NOT BE PERMITTED TO PARTICIPATE IN ANY MARA SPONSORED EVENT WITHOUT A HELMET.

MEDICAL AND INSURANCE AGREEMENT

Parents and athlete hereby authorize MARA and/or its designated coaches to secure any hospital, medical, dental, or surgical care, treatment and/or procedures. Parent also consents that in the event of injury to the athlete, coaches can sign for the athlete to receive care, treatment and/or procedures under the instructions and directions of the licensed physician on call at the emergency room of the nearest hospital or emergency facility; but parents and athlete will pay for such care, treatment, and procedures. MARA or designated coach will notify parent at the earliest possible time during or after such care, treatment, and/or procedures. Parent knowingly and voluntarily consents in advance to such care, treatment or procedures to encourage physicians and/or coaches to exercise their best judgment as to the requirements of such care, treatment or procedures. Athlete and Parent hereby specifically indemnify and agree to hold harmless MARA and Ski Ashland, and their respective directors, employees, agents, volunteers, and coaches from all cost or any claim arising out of/or in connection with such care, treatment and/or procedures.

MARA requires that athlete be covered by valid and sufficient medical insurance. Parent agrees to provide this information to MARA so prompt medical care can be obtained if needed.

For the consideration of ski racing, instruction, and training performed by MARA, the athlete and parent/legal guardian do hereby covenant and agree to hold harmless and indemnify MARA and Ski Ashland and their respective directors, employees, volunteers, agents and coaches for any injury sustained by athlete/child/ward occurring or arising out of activities of ski racing, instruction, racing, training, or traveling to and from races or training. This indemnity includes claims based on negligence.
MARA Code of Conduct

MARA Code of Conduct

Membership in the Mt. Ashland Racing Association (MARA) is a privilege, not a right. All MARA members (athletes, coaches, parents, board members and officials) when participating in any MARA activity must agree to conduct themselves according to MARA's core values of Team, Loyalty, Integrity, Respect, Perseverance, and Accountability and abide by the spirit and dictates of this Code of Conduct. All members must agree to comport themselves in a sportsmanlike manner, and are responsible for their actions while attending or participating in all MARA activities (including but not limited to camps, competitions, and projects).

Sportsmanlike conduct is defined as, but is not limited to: respect for fellow MARA members regardless of occasion, respect for competition officials, resort employees, and the skiing and snowboarding public, respect for facilities, privileges and operating procedures, the use of courtesy and good manners, acting responsibly and maturely, refraining from the use of profane or abusive language, and abstinence from illegal or immoderate use of alcohol and use of illegal or banned drugs.

While participating in any MARA activity:

1. MARA members shall be subject to the jurisdiction of the International Ski Federation Statutes, the United States Olympic Committee Bylaws, the USSA Bylaws, and the MARA Code of Conduct.

2. MARA members shall conduct themselves at all times and in all places as befits worthy representatives of the United States of America, the United States Olympic Committee, USSA, the Western Region, the PNSA and Far West divisions, and MARA in accordance with the best traditions of national and international competition.

3. MARA members are responsible for knowledge of and adherence to competition rules and procedures. Members are also responsible for knowledge of and adherence to the rules and procedures of the USSA national teams and camps, MARA camps, camps conducted by other clubs or organizations or other projects when participating in such.

4. MARA members shall maintain high standards of moral and ethical conduct, which includes self-control and responsible behavior, consideration for the physical and emotional well­being of others, and courtesy and good manners.

5. MARA members shall abide by MARA and USSA rules and procedures while traveling to and from and participating in official MARA activities.

6. MARA members shall abstain from illegal and/or immoderate consumption of alcohol. Absolutely no consumption of alcohol is permitted for those individuals under the age of 21.

7. No MARA member shall commit a criminal act.

8. No MARA member shall engage in any conduct that could be perceived as harassment. That includes, but is not limited to harassment based upon gender, age, race, religion or disability.

9. MARA members will avoid profane or abusive language and disruptive behavior.

10. MARA members agree to abide by anti-doping rules and procedures established by WADA, USADA, and/or FIS.

Failure to comply with any of the above provisions by an athlete, an athlete's parent(s) or guardians(s), a coach, an official, a board member or any MARA employee, may lead to disciplinary action by MARA.

-Disciplinary action may include:

-Removal from the team trip or training camp.

-Suspension from training and/or competition.

-Elimination of coaching, travel, and other benefits.

-Forfeiture of MARA membership.

Nothing in this Code shall be deemed to restrict the individual freedom of a MARA member in matters not involving activities in which one could not be perceived as representing MARA. In choices of appearance, lifestyle, behavior and speech while not representing MARA, competitors shall have complete freedom, provided their statements and actions do not adversely affect the name and reputation of MARA or USSA. However, in those events where one is representing or could be perceived as representing MARA, MARA demands that its members understand and agree to behave in a manner consistent with the best traditions of sportsmanship and MARA's core values.

Adapted and amended from the USSA Code of Conduct 5/12